A PLACE WHERE DAYS ARE FILLED WITH EXCITEMENT, ADVENTURE, LEARNING, AND FUN!
Summer is the time to kick back and relax! At Tender Years our learning never ends and discovery based play is the core of our Summer Camp program for children ages 4-12.
We follow similar routines and schedules in relation to play and learning as we do on PA Days, March Break as well as Christmas holidays.
Your children will participate in a range of learning experiences that are designed for the whole child approach to provoke exploration and inquisition. Focusing on cognitive, physical as well as social/emotional development related to the criteria set out in the ELECT, is the hub of the programs that our quality educators develop every week.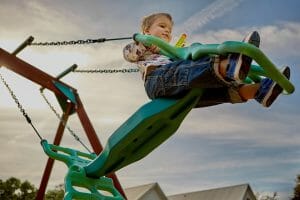 Sneak Peak
Age range: 4 to 12 years
Curriculum Model: Following the flow of the school year and the overall structural approach, the children will be engaging in a program that is consistent with an emergent curriculum. Opportunities for learning where children will participate in summer-themed experiences will be implemented daily. Children will be participating in trips, special days and much more!