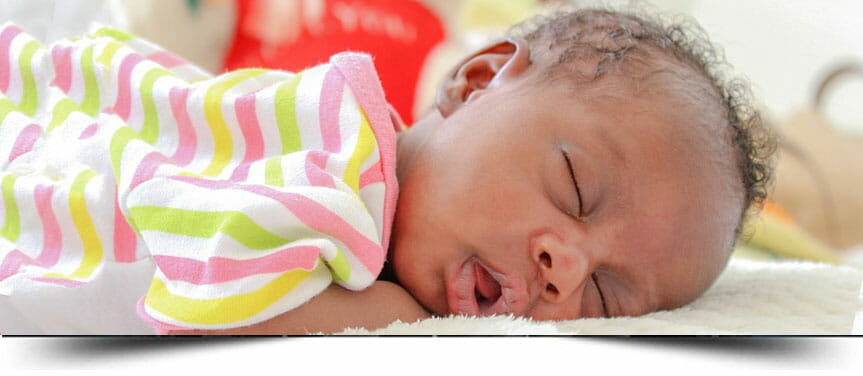 A PLACE WHERE YOUR BABY FEELS SAFE AND HAPPY
At Tender Years Child Care, your children come first. We aim to provide the best care for your little ones as you drop them off with confidence for the day. Our Infant Program is filled with age appropriate toys and activities.  The program is designed to meet all the specific requirements and needs of each individual child.  The environment is designed where all of the furniture and equipment is infant sized so that your child has the ability to access all of our toys through-out the day. We have a separate sleeping space where each infant is offered their own safe and certified crib for sleep time.
Before your babies first day, we will ask questions about special caring, feeding, and sleeping arrangements that you would like for us to carry throughout the day. We strive to ensure you feel confident with leaving your child in our care. Each day, the infants are provided with a variety of experiences that include: sensory, science, art, dress-up and blocks/construction.
We continue to support their learning by extending it out onto our playgrounds 2 hours each day. (weather permitting) Our infant program is specialized to be extremely flexible so our daily schedule-meals, outdoor and sleeping times will vary based on the needs in the room in our care. Our educators are aware of the importance of the confidence parents feel in relation to the care that is provided to their young ones, therefore, our Infant program is developed in collaboration with the ("How Does Learning Happen?" Ontario's Pedagogy for the Early Years) as well as the ELECT Document to ensure that high-quality care is provided at all times.
In keeping with our child guided approach, we follow an Emergent Curriculum that allows for abstract thinking processes starting from infants all the way through to our School Age program. Working together with children and their families, the classrooms are developed in a child-specific manner where each child is cared for in a warm, autonomous manner filled with devotion and utmost professionalism.
Sneak peek
Age range: 0-18 months
Curriculum Model: A warm and stimulating comfortable, environment based on the interests of the children. Consistent with the Emergent Curriculum techniques. The classroom atmosphere will mirror your child's home schedule which promotes communication and language development.
*Please note that activities may be done at various times throughout the day as the infant program runs on the children's schedule set by their parents.
*Diaper Changes are done as needed *Outdoor Time is weather permitting.